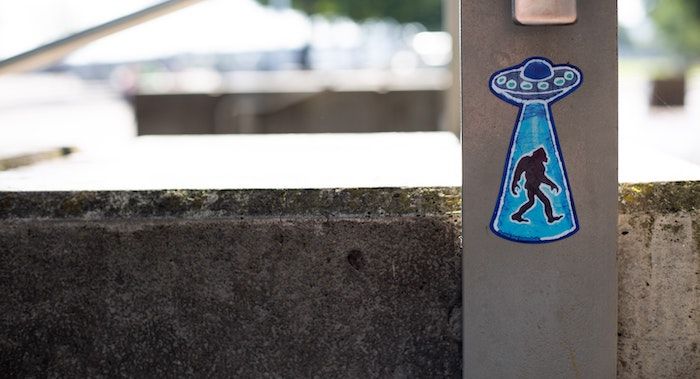 10 books on cryptids and cryptozoology
This content contains affiliate links. When you buy through these links, we may earn an affiliate commission.
An extremely random and little-known fact about me is that I am obsessed with Nessie (formerly known as the Loch Ness Monster, but that feels a bit too technical for my liking). My love started in high school, when my friends and I kind of found ourselves doing a Nessie-themed Spanish class group project – I couldn't tell you why Nessie was a viable theme for a project. of Spanish or how we found this to begin with, but here we are. We spent a weekend immersed in the latest internet search results: indistinguishable footage of alleged sightings, various articles of questionable credibility, and random documentary clips that had made their way to YouTube. Regardless of the quality of the research, however, I was hooked. And while I don't necessarily spend a lot of time deliberately researching it these days, I still feel a huge surge of excitement if Nessie, or cryptozoology in general, ever comes along.
Let's define cryptozoology, to begin with. It's a subculture and pseudoscience that focuses on trying to prove the existence of cryptids, creatures that are said to exist on the basis of anecdotes or folklore. Besides my beloved Nessie, creatures considered to be cryptids include entities like Bigfoot, Yeti, chupacabra, etc. At the same time, the definition generally seems to exclude various mythological creatures and spiritual or supernatural beings (thus, for example, no pegasus or unicorns or any of the youkai from Japanese folk tales that I grew up listening to). Cryptozoology began relatively recently, with roots going back to the 1940s and 1950s. Its founding figures were Bernard Heuvelmans and Ivan T. Sanderson, zoologists whose interests extended to unknown creatures. Both have written extensively on the subject, and Heuvelmans' book On the trail of unknown animals is considered to be an extremely influential text in cryptozoology. However, the study itself has no basis in the scientific method or folk studies (a branch of anthropology), and is rather related to other pseudosciences like ufology or ghost hunting.
So to scratch that itch of scrutinizing the unknown (because who among us hasn't enjoyed the occasional "searching for Bigfoot" type show on the History Channel?), Here are some books on cryptids and cryptozoology. This list is by no means exhaustive, but rather aims to represent the wide range of books available, from fiction to non-fiction, and for readers of all ages.
Non-fiction books on cryptids
Fiction books on cryptids
---
For more books with beings beyond the cryptids, check out these articles on books featuring fantastic creatures and books on unicorns.