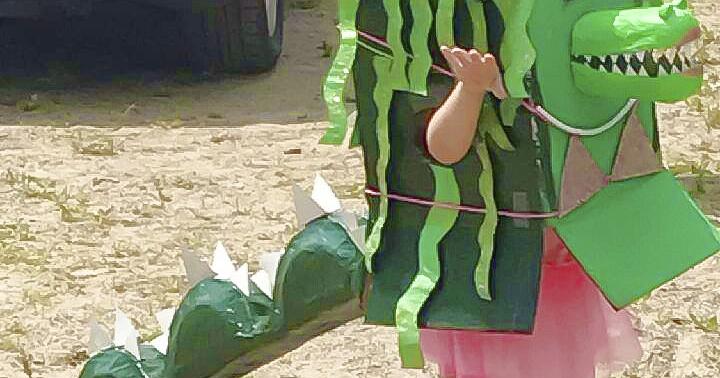 Champ Day will feature cryptozoology experts | New
PORT HENRY – This year's Champ Day celebration in Port Henry will feature several cryptozoology experts talking about the legendary lake monster.
Among them will be Paul Bartholomew of Whitehall, a researcher investigating unexplained phenomena that include Champ, Bigfoot, ghosts, hauntings, aerial anomalies and parapsychology.
MEETING WITH CRYPTOCAVE
"Paul does it all," Champions Day chair Andrea Anesi said via email. "We have some pretty great programming this year for the CryptoCave meet and greet. My personal and sincere thanks to each of our guests for their participation in Champions Day. They are all awesome.
"Champ Day: The Lake Champlain Monster Festival" is from 10 a.m. to 3 p.m. Saturday, August 6 at Champ Beach Park on Beach Road in Port Henry, sponsored by the Moriah Chamber of Commerce.
"LUCY AND THE LAKE MONSTER"
Other cryptozoologists at Champ Day include Shetan Noir, a Michigan-based author and owner of Squatch GQ Magazine; and Karac St. Laurent, researcher and documentary filmmaker for Crash-Course Cryptozoology.
Other celebrities at the event will be Richard Rossi, producer and director of 'Lucy and the Lake Monster', as well as Lucy author Kelly Tabor and star of the film Emma Pearson.
Anesi said they will all be in the Big Green CryptoCave tent during the festivities.
There is also a Champ Lure Contest at 1 p.m.
"How would you lure Champ for a photo?" Anesi said. "Create or practice your lure, register at the Moriah Chamber of Commerce booth and present it to the contest at 1pm on Champions Day. You could win a $50 cash prize and the admiration of your fellow Champ fans.
The other parts of Champ Day are the cardboard boat race. Participants build a boat starting at 10 a.m., supplies provided, and racing at noon, sponsored by Red Brick Cafe and Village Inn in Port Henry.
CHILDREN'S ACTIVITIES
Penelope the Clown – AKA Cathy Sprague – entertains all day, sponsored by TrailNorth Federal Credit Union.
The Creative Cove for Kids is all day in the Big Blue Tent. Kids can color their own official Team Champ travel mug to take home. There are two designs to choose from, created by Cody Lang of North Road Soap Co. and Kyle Miller of Home of Champ.
The day before the event, Legendary Monster Movies take place at Bulwagga Bay Beach on Bulwagga Drive in Port Henry, adjacent to the town campground.
On Friday, August 5 at 7 p.m., Plattsburgh film collector Andy MacDougall will present the 1954 film "Monster from the Ocean Floor."
As a movie night contest, if viewers wear their best and wackiest themed outfits, like beach/tiki, 50s retro or monster/creature, they could win a monstrously fun prize, said Anesi.
A Champ Day shuttle will run to and from downtown Port Henry and the State Boat Launch/Powerhouse Park parking lot to the event. Pick-up and drop-off locations are in front of Stewart's stores on Main Street in Port Henry and at the boat launch.
Downtown merchants are holding promotions and sales for Champions Day, Anesi said, in honor of the mysterious creature first seen hundreds of years ago on Lake Champlain.