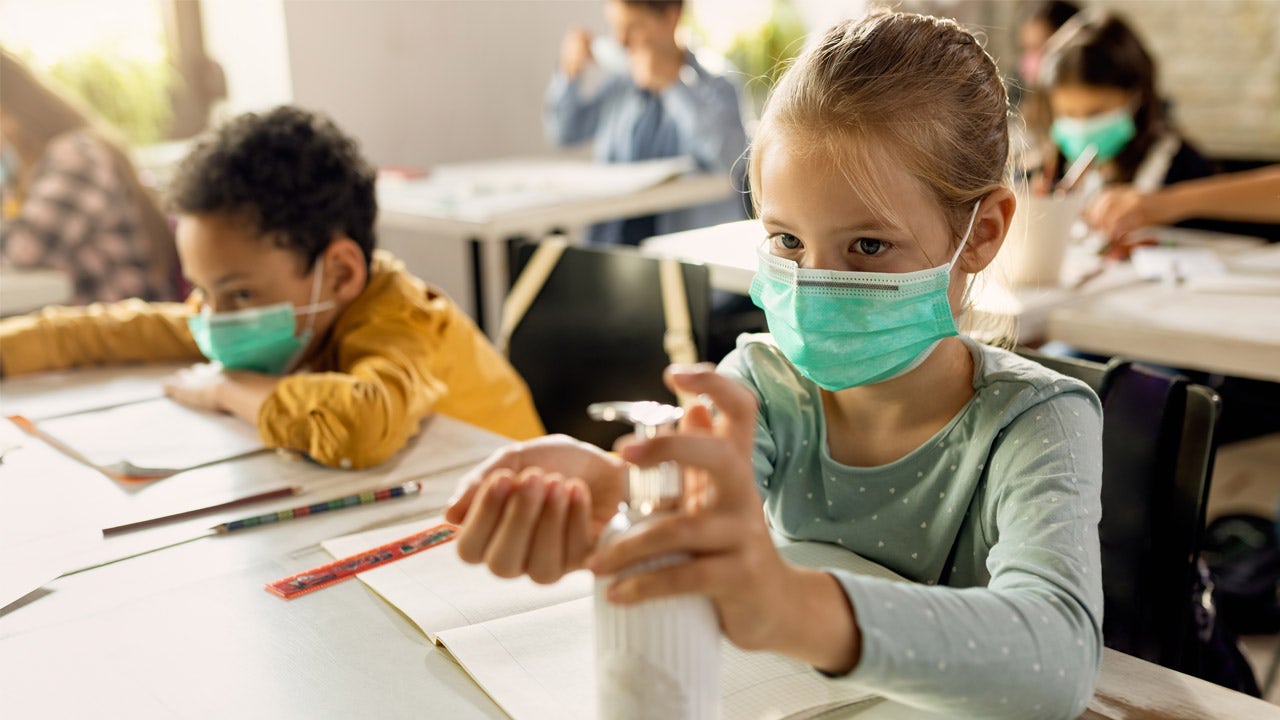 Former CDC Director Redfield: Hiding children should be based on data, not CDC opinion
Robert Redfield, former director of the Centers for Disease Control and Prevention, attended "Story" on Monday to discuss the nationwide increase in coronavirus cases.
Virologists tell host Martha MacCallum that the United States is "very clear" in the midst of a significant increase in infection, and that delta mutants are more infectious and "very easy" than British mutants. is."
The former CDC director also raised the possibility that the children will not return to school and receive distance education for another year. Even during the initial shutdown, the public health concern of kindergarten through high school students was to "keep children face to face," he said. -Learning of the face. "
"Virtual learning has had a number of negative consequences for public health. I think it's imperative that we do everything we can to bring our kids back to face-to-face learning and stay there.
DR.Nicole Saphier: CDC, Kids, Masks – COVID advice continues to be missed Mark
Redfield then took aim at the CDC's advice on hiding children in school and said policies should be "based on data, not opinions" if there were studies supporting their recommendations. ..
"There are few really convincing studies in this classroom setting."
"For example, one of the things that I think is important in the classroom is how to identify silent epidemics, so in many jurisdictions that do, it is advisable to have regular student tests twice a week. To find out who is asymptomatic and to get out of the infectious cycle. "
McCallum then criticized the CDC for failing to conduct scientific research to support its recommendation to keep children masked and asked Redfield where the data was.
"That's a fair review," agreed Redfield. "In the Wall Street Journal, they talked about $ 42 billion in NIH funding, and I think less than 2% had COVID. These are important questions. Regular screening twice a week at school is at school. How to limit the infection of the disease? Are you wearing a mask or not? I think this is not a general obligation and should be decided locally, especially. If there is no data, "he said.
"Like I said before, I think the mask is better than the vaccination that didn't work for you," Redfield continued. "It's because I'm convinced that, as some have said, the best way to protect children in school is to state that universal masking is possible. Not. "
Click here to get the Fox News app
Redfield went on to express his thoughts on the origin of the coronavirus.
Public calls to investigate the hypothesis of the Wuhan lab leak, which was once rejected in China, have mushroomed, and many said there was no new evidence to suggest the coronavirus had evolved to from nature as a plot.
"We saw more and more evidence that this was in fact the result of a lab leak. Thus, of the two hypotheses, a laboratory leak is at the origin of the virus. I still believe this is the most likely. "
"This pandemic is tragic in a way because it is not necessarily natural, it is caused by science. I was very disappointed to see the scientific community unable to approach both hypotheses with an open mind. I think as a virologist I believed the virus could come from the lab, so I was on the sidelines and threatened very quickly and actually made some sort of exit, "Redfield said. Concluded.
Former CDC Director Redfield: Hiding children should be based on data, not CDC opinion
Source link Former CDC Director Redfield: Hiding children should be based on data, not CDC opinion