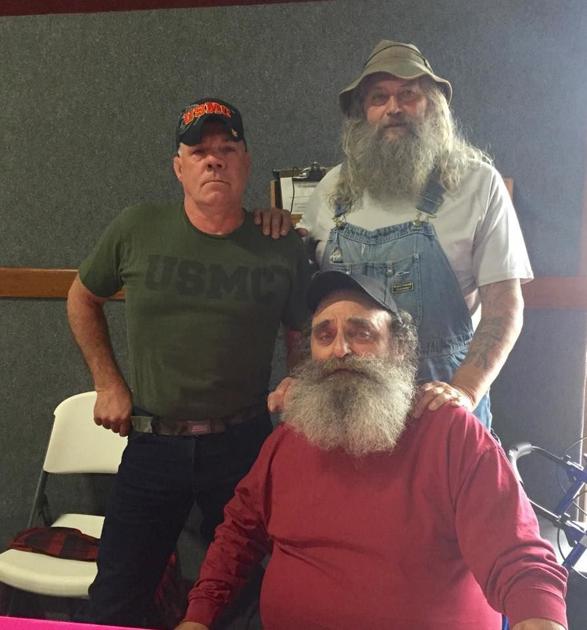 Wild Bill of Mountain Monsters will be at NHFD |
Wild Bill (William Neff) is expected to appear at WV's National Hunt and Fish Days celebration. He will be available Saturday and Sunday from 9 a.m. to 5 p.m., welcoming visitors to the NHFD and answering questions.
Wild Bill is part of the hit television series called Mountain Monsters which aired on Destination America for five seasons with the sixth season on Travel Channel. The final season began airing on August 21, 2019. Mountain Monsters is an American cryptozoology-themed reality television series that originally premiered on June 22, 2013. The series follows the Appalachian Investigators of Team Mysterious Sightings (AIMS), a group of six natives. West Virginia hunters and trappers, as they search and hunt down unidentified creatures in the Appalachians. The AIMS team is a self-proclaimed cryptozoology research team founded by West Virgins John "Trapper" Tice, Jeff Headlee, and Willy McQuillian.
Their goal is to prove the existence of mysterious creatures such as Bigfoot, Werewolf, Hellhound, Lizard Man, and Mothman. Before his reality TV career took off, William "Wild Bill" Neff was in the United States Army as a Marine. Fans hold him in high regard because most people think there is no greater honor than serving his country. His military service took him to various countries in Asia, including Thailand, the Philippines and Japan. Wild Bill is a straightforward character who always stops to greet and take pictures with his fans. He is a hyper individual who brings explosive energy to each task he undertakes.
The episodes begin normally with Trapper, Jeff, Huckleberry, and Buck discussing the specific creature they are hunting on their way to where the creature was spotted. They then meet eyewitnesses who encountered the creature, giving the team an idea of ​​where to conduct an initial nighttime investigation to find evidence of the creature's presence in the area.
After completing their initial night hunt, Willy and Wild Bill begin work on a trap to contain the creature as the rest of the team search for more evidence, encountering additional eyewitnesses who normally have photographic, video or audio evidence. of the creature. After testing the completed trap, the team begins the last night hunt.
The creatures are, supposedly, sometimes filmed, like the cave creature. They are also displayed as a digital render that appears before and after commercial breaks. The team attempts to capture these creatures (with Hogzilla and three Devil Dogs being their last trapped creatures). In some cases, the team places surveillance cameras and / or infrared camcorders near the trap to capture photographic evidence of the creature in question. They captured fleeting, blurry footage of what they claim to be the Grassman, Shadow Creature, Cherokee Death Cat, and the Black Wolf on camera, to name a few. More recently, a team of recurring thugs spied on and sabotaged the AIMS team and its investigations.